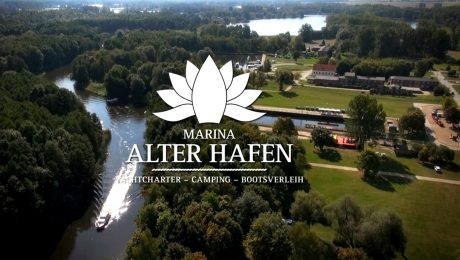 Marina "Alter Hafen" was reopened.
Dear guests, for the start of the New Year 2014 from the Marina and Yacht Charter Thomas Arlt the Marina "Alter Hafen" under the direction of "Brehm & Presch Marina GbR" in Potsdam.
The ideal location in the Ziegeleipark Mildenberg, remain the experienced staff on site and the best boat fleet.
New is the headquarters Potsdam, from which processed bookings and our sales and marketing activities are controlled.
We invite you to spend on our naturnah located campsite right on the Havel, as guest berth in our idyllic "Alter Hafen" or leisure captain on one of our well-maintained boats a wonderful holiday.
We are pleased to welcome you as our guests and a wonderful time together.
Your team from the Marina "Alter Hafen"