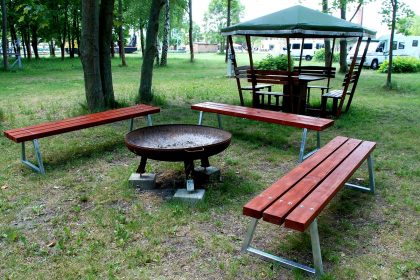 The fire bowl on our beautiful campsite at the river Havel has got three practical companions.
From now on our guests can sit together comfortably at a campfire.
Please register for the use of the fire bowl in the port office. There you can also buy, amongst other items, firewood and igniters.