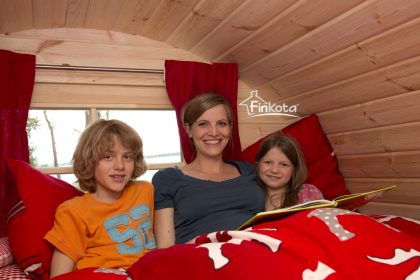 From spring 2017: camper and tent was yesterday.
Experience the special camping experience in the comfortable sleeping-barrel!
The cozy camping barrels (4.30 m long and 2.30 m high) are equipped with a large 2 × 2 m family bed as well as two other extra beds and make your holiday a memorable, idyllic experience.