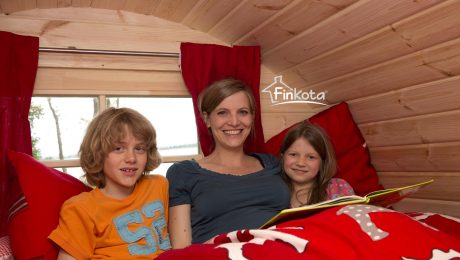 From spring 2017: camper and tent was yesterday.
Experience the special camping experience in the comfortable sleeping-barrel!
The cozy camping barrels (4.30 m long and 2.30 m high) are equipped with a large 2 × 2 m family bed as well as two other extra beds and make your holiday a memorable, idyllic experience.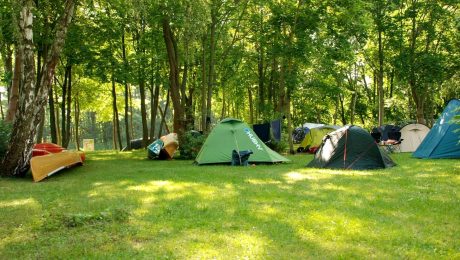 Is there campers among us?
Spend your holiday in our idyllic campsite right on the Havel.
Come and get a canoe or motorboat sports and organized a barbecue with your loved ones or goes in the beautiful restaurant "Alter Hafen" eat directly opposite.
For those who want to bring on 4 paws your favorite. Dogs stay free with us. Stroll wonderful the Havel River or explore the Brickworks Park with its attractions.