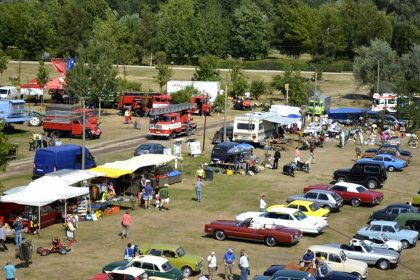 "Tradition meets high-tech" – cars of different eras shine at Ziegeleipark this year.
Old tractors, trucks, vintage cars and motorcycles are presented all spruced up.
The fascination of technology – to experience hands-on: find more info at www.ziegeleipark.de/details-01.html
We are also represented with a stand, and we present you our yachts and pleasure motorboats. Furthermore, we offer groups a ride (with skipper) on our quiet electric boat, a Waterspoor Tendersloep. If you would like to, you can also take the helm and be a skipper yourself. We look forward to seeing you on 13 and 14 August 2016 at Ziegeleipark Mildenberg.