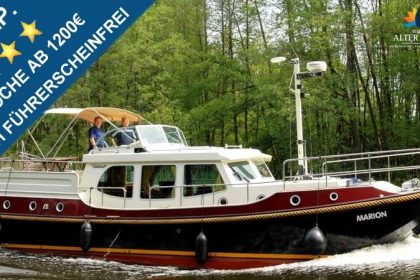 Charter our yacht "Marion" for the permanently favorable price!
From the beginning of October this year we would like to introduce to you with pleasure our nine diminished prices of our comfortable yacht "Linssen Dutch Sturdy 380 AC Twin".
In the low season you save up to 200 euros and in the main season / summer vacation time even up to 300 euros per week for the original price.
In addition, are valid our other savings.
On this classical yacht with their generously limited interior you find all comfort for vast journeys. Marion is equipped among other things with two engines as well as two tax states.
---
Offer: Enjoy the golden autumn!
e.g., from the 07/10th to the 14/10/2017th
Whole price incl. final cleaning
only 1,388.00€
---