Finally a new kitchen at the port office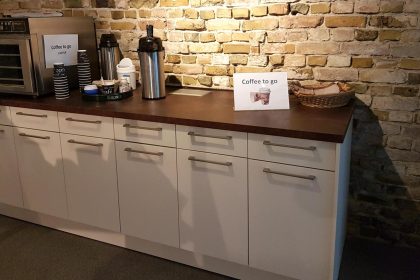 It's finally here, our new kitchen in the port office was put into operation.
It is hard to believe, but until recently only a makeshift kitchen without water sewage connection was available. With the new kitchen that state of affairs has finally become a thing of the past.
New appliances and plenty of storage space offer the port crew the best conditions. In addition to our popular bread bun service we can now provide coffee-to-go and other offerings for our camping and boating guests.
Just make sure you stop by! We look forward to seeing you there.