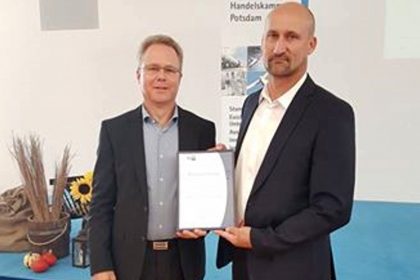 Together with our co-applicants, such as the "Ziegeleipark Mildenberg" and the "Gasthaus Alter Hafen", we participated in the competition of the IHK Potsdam, to strengthen the rural area 2016.
The Mildenberg site with the aforementioned partners and us, the "Marina Alter Hafen", already provide a varied and interesting offer for young and old alike.
We still have many ideas that we want to implement in the coming years in order to expand our offer especially for children and cooperation with other partners in the region. For this reason, we have applied for the "bricks, tents and canoe" project and have been recognized as one of the winners. We are very pleased with this recognition and feel even more inspired to implement our plans and visions as quickly as possible.