New: Inflatable dinghy and bike rack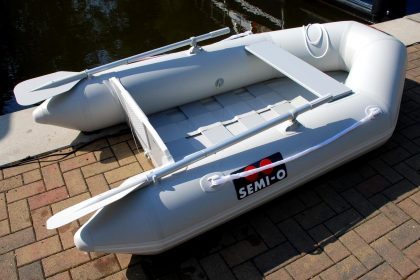 Use our new inflatable dinghy on your boat tour.
For your boating holiday with us, you can now also rent a small motor boat.
With this you can create even without having a port anchor and go ashore.
Children in particular have a lot of fun with it.
Furthermore, we also give you our bike carrier, which can accommodate up to 4 wheels Place.