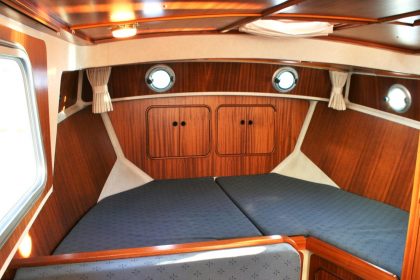 !!! NEW ARRIVAL IN OUR FLEET FAMILY !!!
We proudly would like to introduce our new comfortable yacht "Mirabel".
It is a comfortable and stylish Linssen Dutch Sturdy 260 OC. They can accommodate 2 + 1 persons, and especially by their new teak deck in the cockpit , can spend on which wonderful hours. This yacht can be (incl. cleaning) for rent starting at € 870.00 per week.
What are you waiting for? Be the first charter guest on our Mirabel!
Let today renews their come and get 7.5 % early bird discount. The team of Marina Old Port is looking forward to your visit!