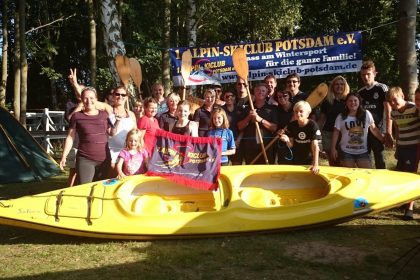 Ski Club meets at our marina.
The winter is coming and to prepare for the upcoming ski season, custom one no mountains or even snow – That our friends from "1 Alpine Ski Club Potsdam e.V." with us shown in the your annual canoe trip around the waters of the Brickyard Park have planned and carried out by our location.
It is personal to hear our pleasure that "the best paddling in recent years" applies in this event as.
We can expect, hope to welcome again with us soon you hardly when it's time again for barbecue, and water sports at the campsite Marina Old Port.
Learn more about the club found at: www.alpin-skiclub-potsdam.de