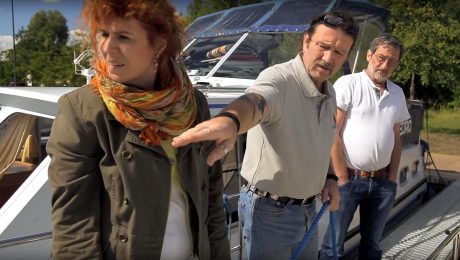 Even without official boat charter-licence our yachts are allowed to travel.
These can be purchased after intensive three-hour briefing a charter licence, which allows free licence driving a variety of Mecklenburg and Brandenburg waters.
In general, the charter licence for charter boats engages with a maximum boat length of 15 meters.
The maximum speed of 12 hm/h must not be exceeded en and are on board , depending on the boat certificate, more than 12 people allowed.
After a theoretical introduction the crew the rules, traffic regulations and the area will be explained.
In the practical part driving the yacht will be explained and practiced in different maneuvers on the water.
After a successful test drive the charter certificate will be issued. This is valid for the period of the charter, and always kept on board.
The video is only in german avaiable.