Wellness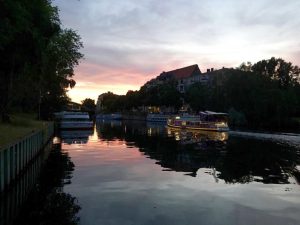 Wellness also in Brandenburg.
If you are looking for a spa with a boat or a boat trip, you can also enjoy it at Havelland. Visit the sauna and bathing landscape in Brandenburg.
Natural therapies Templin
The discovery of the new slowness is the formula for vitality and fitness, relaxation and joy of life. In the worlds of experience of the spacious sauna and bathing landscape and therapeutic concepts at the highest level, our recipe against bad weather allergy, exhaustion and serenity as an alternative to the hectic world, luxury instead of boredom in the modern wellness temple.
Our pampering programs are all about well-being in its most beautiful form. Hamam and Rasul open the door to the realm of the senses. Let yourself drift in the "Aqua Musicale".
Premium saunas and beauty, Ayurveda, exotic baths and massages bring back the harmony of body, mind and soul. Massages, treatments, thalasso, Ayurveda, wellness baths, cosmetics and ceremonies. Read more…