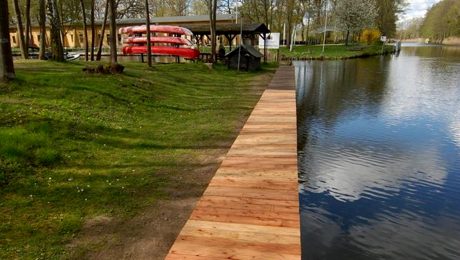 We have the winter 2015/2016 used to renew the jetty for our license free boats on the river Havel. It was also necessary, as threatened by the waves in recent years land loss. The shore was so attached and filled with soil and gravel. By the way, we have built the web design from scratch, leveled the the descending pillar and renewed numerous web boards.
This is a happy start to the boat driving pleasure are no more obstacles. What are you waiting for? Ahoy!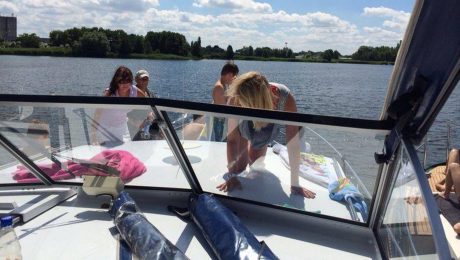 Take a bath tour with boats or yachts to "Tonstiche".
Our area at the Havel is surrounded by so-called "Tonstiche", small lakes, which can be traveled with the boats or yachts in part.
A very special Anchor Square, which offers the skipper and the crew opportunity to linger, soak up the sun, to push the children overboard into the clear water and enjoy a drink.
Gorgeous!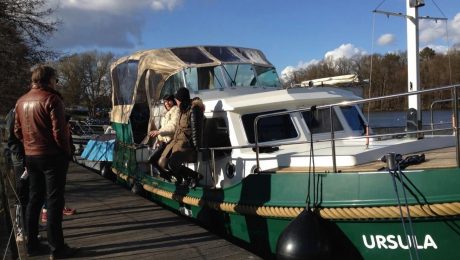 Maiden voyage with our yacht.
Magnificent sun – quite chilly – pure nature
4 days on the water Yacht base Mildenberg – Templin – Bredereiche – Fürstenberg – all locks and Havel serpentine mastered.
Experience it yourself!