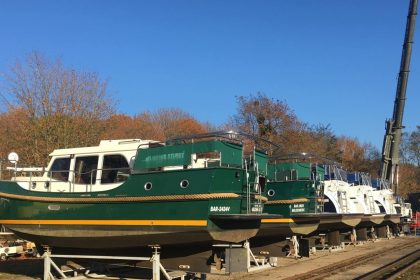 Well, not quite, because now begins the time the boats prepared for the coming season in our crew "lovingly".
Late March / early April 2016 they are again – lowered into the water, so that your next dream vacation nothing stands in the way – in the best condition.
Secure your early bird Rabat until 31.1.2016 or use our new family discount during the holidays.
Either way, we look forward to you!