Left all boats and yachts sure to water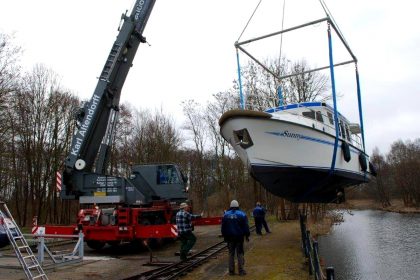 All yachts and boats were again craned sure!
Our 12 yachts and boats and some of our permanent guests were safely back craned and lowered into the water after they were awakened from its winter slumber. This is also the start of our Jachtcharter season. Over Easter, the first guests are already been on the road and had the beautiful underwater world almost by itself. At this time, our newcomer ran the Linssen Dutch Sturdy 260 OC in the Marina Old Port.
Come now after Mildenberg and visit our different yacht types in Port Our staff suburb will guide you on board and answer your questions.