Holidays 2016: travel exhibition in Hamburg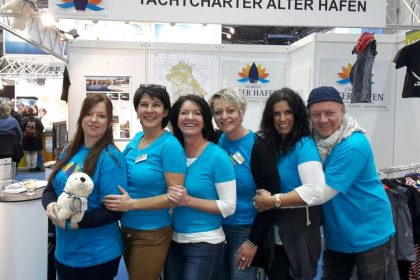 We spent a few days at the travel exhibition "travel time" in Siegen.
Thank you for the interesting discussions that nice new contacts and look forward to welcoming you also with us in the Marina in Mildenberg once.
In February we are way back at the "REISEN" represented in Hamburg. Write down the time of 16 – 02/21/2016 firmly on your calendar and come and visit us.