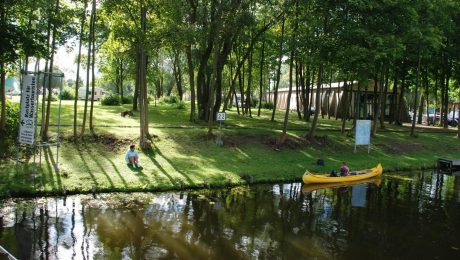 Nice video from Mecklenburg lake.
For weekend we bless fantastic temperatures above 30 ° C.
Perfect to one of our license-free motorboats or one of our canoes to explore the Ruppin water paradise.
See you then!
Enjoy the great video: holiday … between Mecklenburg Lake , Ruppin Lakeland and Uckermark.
Video is only avaiable in german.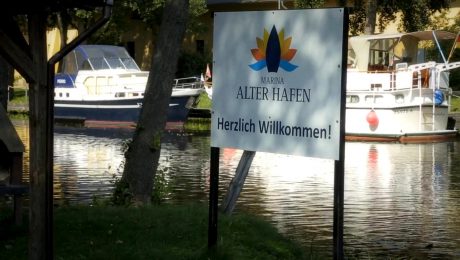 Our idyllic marina "Alter Hafen" is located on the Upper Havel waterway.
Located between the Mecklenburg Lake District and Berlin / Potsdam. The ideal location for water sports enthusiasts and recreation seekers located right in the Ziegeleipark Mildenberg, the cycle path Berlin – Copenhagen, on European Route E10. Here open up interesting possibilities to discover the surrounding natural paradise.
The neat port facility offers a perfect infrastructure and a complete service around the boat . In addition to a competent harbor crew to expect a harbor office with shop and bakery service, clean and disabled WC with shower, baby room, washing machines, dryers, kitchen and a covered barbecue in the open with us. Angel cards and accessories we hold as ready for you.
Summer berth find in our harbor a quiet place to stay and can their boats with fresh water and electricity supply, and be equipped with new gas cylinders.
For the winter season, we put our stock for your boat and if necessary a crane service.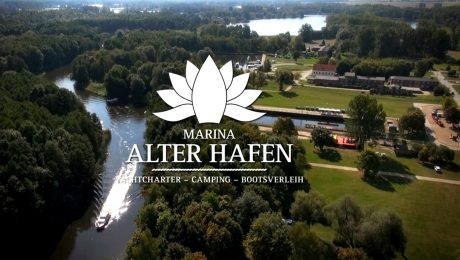 Marina "Alter Hafen" was reopened.
Dear guests, for the start of the New Year 2014 from the Marina and Yacht Charter Thomas Arlt the Marina "Alter Hafen" under the direction of "Brehm & Presch Marina GbR" in Potsdam.
The ideal location in the Ziegeleipark Mildenberg, remain the experienced staff on site and the best boat fleet.
New is the headquarters Potsdam, from which processed bookings and our sales and marketing activities are controlled.
We invite you to spend on our naturnah located campsite right on the Havel, as guest berth in our idyllic "Alter Hafen" or leisure captain on one of our well-maintained boats a wonderful holiday.
We are pleased to welcome you as our guests and a wonderful time together.
Your team from the Marina "Alter Hafen"